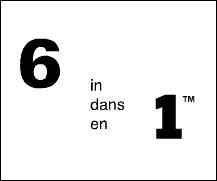 Home
2007 Product Improvements
Sold By Veterinarians Since 1978
Works every time: any porous surface, no rubbing, no scrubbing...You mix the enzyme fresh for full potency every time, nature's own, dry enzyme...to work on all urine: animal, reptile, human, bird etc. See pictures of sizes...the product labels are in great detail to any size as PDF files, and take a few minutes to load, but you will have no trouble reading all details on readable labels when loaded.

Works on carpet, mattresses, drapes, upholstery, wood, cement, around toilet bowls, kennels, small back yard (townhouse complex yards etc.).

Enzyme increased by 25% - this is way beyond what can be possibly mixed into any bottled same size solution. Try it...see for yourself
25% more enzyme now sits on the surface drawn through the urine during the entire 8 hour enzyme activity process resulting in "major product improvement over proven product 29 year history as of (2007) making a good product even better"

We're Making A Good Product Even Better...